Summer can be a challenging time for us. As much as I know Lilly would love to go to a real summer camp, I don't feel she's ready for it. It all boils down to bladder and bowel self-care. Can she catheterize herself? Can she clean herself up if she has a bowel accident? If the answers to these questions are no, then she's not ready. And at nine, she's still not ready. No matter what type of camp, if she's going to be gone for more than a few hours, she has to be bathroom-independent.
I've managed to find something she can do at least part of the summer these past couple of years, through a place called Artspace. It's a nonprofit organization that offers art and music classes to both adults and children. Lilly takes violin through school, which is sponsored by Artspace, and so there is a week during the summer which she can take a violin intensive for free.
I also managed to pay for a craft class, so she had two weeks of fun this summer. The classes are perfect for her, in that they're only 3 hours long each day, short enough for her to get through without needing to be cathed, but long enough for her to be engaged and learn something. It's close enough to where we live, too, so I can push her there in her stroller chair when we don't have the car, which is often (we were lucky enough not to get caught in any rain, and believe me, it's been raining like the Great Flood is upon us). The sweat rolled off me like Ted Stryker at the controls in Airplane on those steamy mornings, but anything for my little angel (and some time for writing).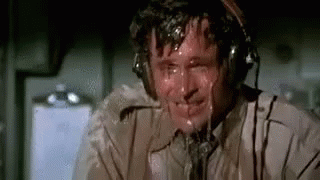 The problem is, the classes are expensive. Almost prohibitively expensive, for us, though I managed the one class. There's no financial aid available for them, and a lot of the time they're cancelled for lack of enrollment anyway. Such is the sorry state of the arts these days.
We've been going to a favorite lake to swim on Sundays, where Lilly can practice her still-developing swimming skills (when it's not raining). I'll push her into town and visit the library, the co-op for a snack, the antique store she loves to poke around (when it's not raining). Anything that doesn't require too much cash.
Other than that, I fear she's been watching too much TV. I've seen enough of America's Got Talent, American Ninja Warrior, America's Funniest Home Videos, and Let's Make a Deal to last me several lifetimes. It's been too hot to bake (something she loves to do), and there's only so many times I can sit for a marathon game of Monopoly.
Here's the thing: when I was a kid, summer was an endless adventure outside, where we left our house in the morning to bike, roller skate, and play games with our neighbors, and didn't come back until we were called in for lunch; we'd gulp down our bologna sandwich and run right back outside until dinner. It was an endless adventure.
It's different with my child. Lilly can't ride a bike well enough to go it alone or even ride with other children; my husband or I need to be right there. Rollerskating is out, obviously, as well as scooters. And running around playing hide and seek? Not where we live. When I was a kid I lived in a shabby house on a shabby street, but our and our neighbor's back yards formed a sort of enclosed safe space to play. Here, there are apartment buildings surrounded by streets with zooming cars, and we have no yard to speak of (and besides, it hasn't stopped raining).
There's a 3-year-old girl next door who loves to play with Lilly, and sometimes her classmate Chris who lives across the street will come over to play for a while, but that's it, and the visits are infrequent. Her best friend Lilla moved away, and her other friend Holly hasn't been around. What's a kid to do?
As an only child, Lilly is pretty good at entertaining herself. But after a while it gets boring. It's been a long, hot, wet summer, and I think for the both of us, school can't get here fast enough.